The Silverstrom Group enjoys a reputation for being the best dentist in New Jersey because we put patients' physical and emotional well-being first and foremost above all other priorities. Our goal is to deliver superior care in order to improve the lifelong dental health of our patients. For this reason, we strive to be as clear and communicative as possible about our treatments and finances. We also take part in continuing education to stay current with the latest improvements in technology and treatment. Our highly-trained staff is committed to bringing you superior dentistry within a soothing atmosphere.
A Relaxing, Spa-like Facility
To reduce patient anxiety, our office embraces a spa-like atmosphere which includes a café, on-demand video, hot towels post-treatment, and even a relaxation room with aromatherapy. Moreover, our state-of-the-art facility includes a computerized dental laboratory and surgical facilities; we employ the latest digital and laser technology to afford our patients the safest and most effective dental options available.
General Dentistry and So Much More
In addition to general dentistry, the Silverstrom Group offers many other services. For instance, we improve patient smiles through cosmetic dentistry. Our smile makeovers change patients' lives through the renewed confidence and positive outlook that result from a pleasant healthy smile.
If you are looking for a dentist near you who specializes in treating patients who suffer from extreme fear and anxiety, we also practice sedation dentistry. Our board-certified sedation dentist administers mild sedatives to help nervous patients while undergoing treatment. These pain management techniques enable our patients to relax in a safe, comfortable environment while getting the dental care they need.
Facial Aesthetics Program
Furthermore, for those who want to dramatically improve the look of their skin, we have a facial aesthetics program that includes procedures such as Botox and dermal fillers. Dr. Gary Silverstrom uses noninvasive injectables to combat the fine lines and wrinkles that creep in as we age. The end result is a more youthful appearance that complements a great-looking smile.
As one of the top dentists in New Jersey, the Silverstrom Group embraces a progressive, holistic approach to dental care that guarantees patient comfort while taking advantage of the finest, most sophisticated technology available.
Essex, Morris, and Union County NJ
Looking for the best dentists near you? Within Essex, Morris and Union Counties, we serve patients in the following towns and nearby areas: Livingston, Millburn, Short Hills, Roseland, Summit, West Orange, Chatham, Madison, Florham Park, Maplewood, South Orange, and all surrounding communities.
Discover The Silverstrom Group Difference
We invite you to discover how pleasant, productive, and fulfilling a trip to the dentist can be. Contact The Silverstrom Group for further information or to schedule an appointment.
The Silverstrom Group is conveniently located in Livingston, New Jersey. If you are searching for top dentists nearby, we proudly serve patients from New Jersey, New York, and the entire United States.
Voted Best Dentist 6 Years in a Row

Your Dental Health Starts Here
Flexible scheduling and dedicated patient support.
Or call — (973) 992-3990
24/7 service. Same Day Appointments are Available.
The Silverstrom Group, conveniently located in Livingston, New Jersey, proudly serves patients from Essex, Union, and Morris Counties including Millburn, Short Hills, Summit, West Orange, Chatham, Madison, Florham Park, Maplewood and all surrounding communities and towns. We also serve patients from New York City, and the entire United States.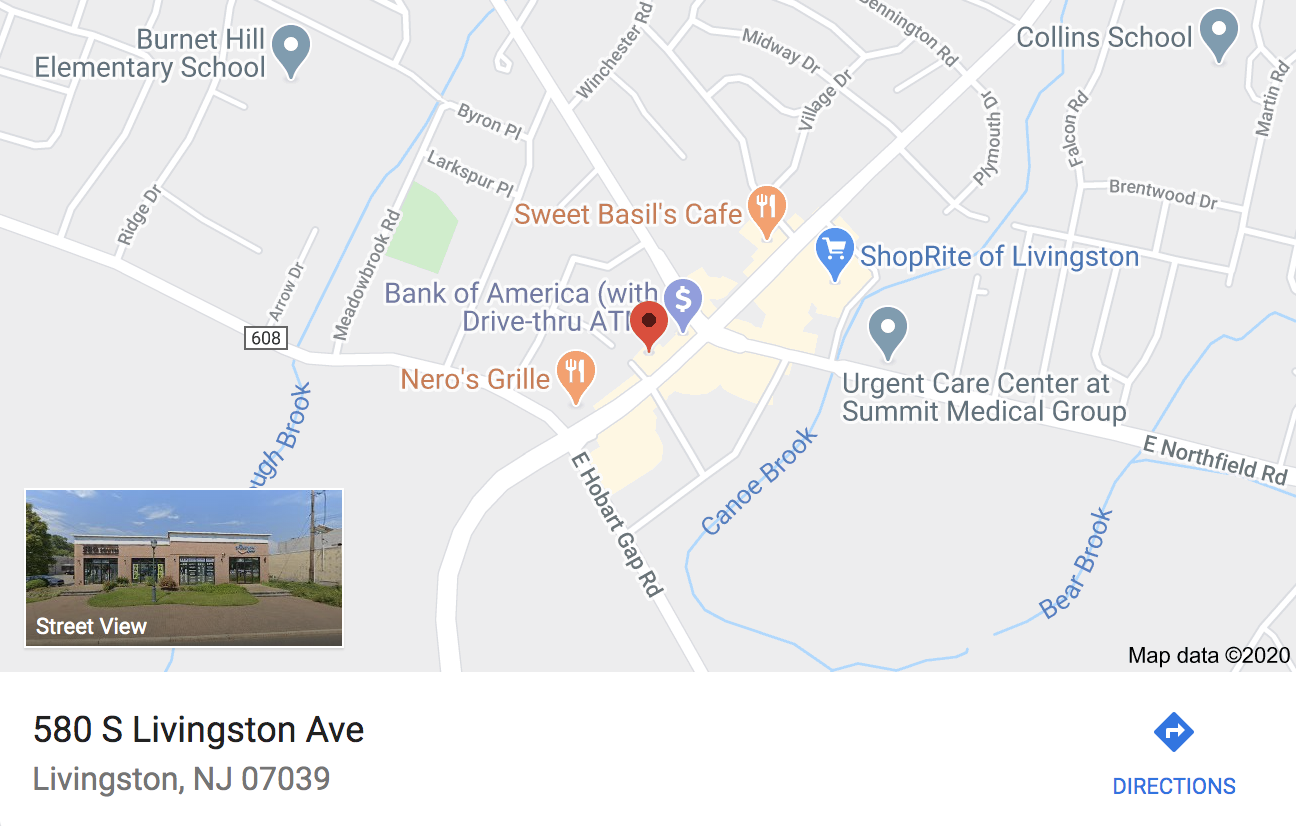 580 S Livingston Ave Livingston, NJ 07039
Mon: 8:00am – 8:00pm
Tue: 8:00am – 8:00pm
Wed: 8:00am – 8:00pm
Thu: 8:00am – 8:00pm
Fri: 8:00am – 4:00pm
Sat: 8:00am – 1:00pm
Sun: closed