Revitalize, Rejuvenate, and Reinvent Your Smile
Cosmetic dentistry offers a variety of options that will dramatically transform smiles, no matter how aesthetically flawed they may be. Porcelain veneers is one of the most powerful treatments that revive and redefine a smile.
At The Silverstrom Group, we use the highest-quality medical-grade porcelain to craft custom veneers that are durable and completely natural looking. Dr. David Silverstrom and Dr. Gary Silverstrom work closely with patients to design a unique smile that harmonizes with the surrounding features of their face. Unlike most other dental practices, we have an in-house laboratory, which allows us to oversee every stage of the veneer fabrication process. Creating the veneers in our lab ensures that they are created in accordance with our specifications. We also offer one-visit veneers with computerized technology for patients who wish to complete their smile makeovers in a single appointment.
What Are Porcelain Veneers?
Porcelain veneers are custom-made shells that are bonded to the front surfaces of teeth to conceal cracks, chips, discoloration, gaps between teeth, and other flaws. The shape, length, and width of the teeth can be altered to better complement facial features and restore balance and symmetry to a smile. With porcelain veneers, your teeth will appear whiter, straighter, and more perfectly shaped.
Incredibly Natural Looking
One of the most impressive benefits of porcelain veneers is how remarkably lifelike they appear and function once they are affixed to the teeth. Porcelain—like natural tooth enamel—is translucent, so it allows light to pass through its surface. Other restorative materials lack this light-reflecting property. Patients who are interested in teeth whitening can do so first and the color of the veneers can be matched accordingly afterward.
Strong, Durable, and Stain Resistant
Although porcelain's glass-like qualities are essential to the natural appearance of veneers, the material becomes remarkably strong when applied to teeth. As a result, porcelain veneers do not require any special care beyond a strong oral hygiene regimen and routine visits to the dentist. Plus, porcelain is more stain-resistant than natural teeth, meaning veneers should remain bright and vibrant for ten years or more with proper maintenance.
Learn More about Porcelain Veneers & Our Top Dentists in NJ
Looking for top veneer dentists near you? We serve patients from Northern and Central NJ including Livingston, Millburn, Short Hills, Summit, West Orange, Florham Park, and all surrounding towns. We also offer dental care services to patients from NYC and other areas. To learn more about porcelain veneers, smile makeover, and cosmetic dentistry, please contact us for a consultation. We look forward to providing you with the most convenient and comfortable dental experience you have ever had.
Voted Best Dentist 6 Years in a Row

Your Dental Health Starts Here
Flexible scheduling and dedicated patient support.
Or call — (973) 992-3990
24/7 service. Same Day Appointments are Available.
The Silverstrom Group, conveniently located in Livingston, New Jersey, proudly serves patients from Essex, Union, and Morris Counties including Millburn, Short Hills, Summit, West Orange, Chatham, Madison, Florham Park, Maplewood and all surrounding communities and towns.
We also serve patients from New York City, and the entire United States.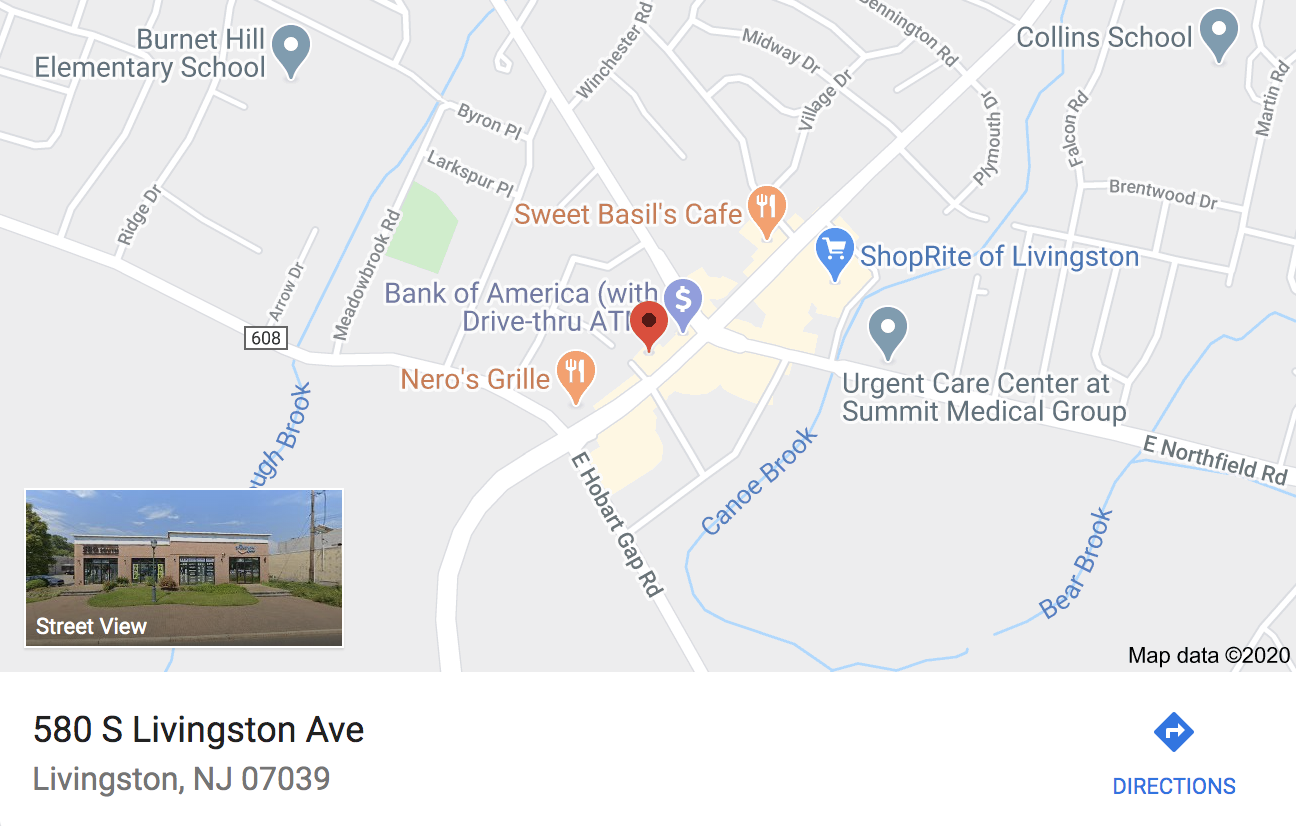 580 S Livingston Ave Livingston, NJ 07039
Mon: 8:00am – 8:00pm
Tue: 8:00am – 8:00pm
Wed: 8:00am – 8:00pm
Thu: 8:00am – 8:00pm
Fri: 8:00am – 4:00pm
Sat: 8:00am – 1:00pm
Sun: closed