PROFESSIONAL CLEANINGS AND EXAMS
Keep Your Mouth Healthy with Professional Cleanings
A healthy smile does a body good! Our dental approach is based on Complete Health Dentistry, the philosophy that your mouth is a window to your health. Heart disease, diabetes, Alzheimer's, pregnancy complications, and even cancer have been linked to gum disease. We want to partner with patients to maintain overall health, and that includes a healthy bacteria-free mouth. In doing so, a strong regimen of brushing, flossing, and making routine visits to the dentist at least every six months is imperative.
At The Silverstrom Group, we offer a full suite of services designed to diagnose potential dental problems and promote good oral health.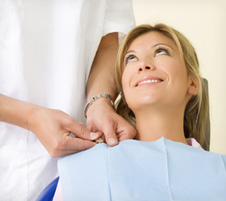 Comprehensive Dental Exams
If you have never visited our dental practice, we would love to welcome you into our family of patients! Your initial dental exam will serve as the important first step toward establishing yourself as a patient of The Silverstrom Group. During this exam, we will collect information about your dental and overall medical history, examine your head and neck muscles and temporomandibular joints (TMJs), screen for oral cancer using the VELscope® screening system, and analyze your bite. We will also evaluate the state of any dental restorations, such as crowns and bridges, that you might currently have.
The American Dental Association recommends that you visit your dentist at least twice a year for routine check-ups, which are vital to the preservation of your oral health. During your check-up appointment, you will receive a thorough cleaning, including scaling, root planing, and polishing. We will conduct an exam of your mouth, meticulously checking your teeth and gums for any signs of disease or damage. We will also screen for oral cancer using the VELscope® cancer screening system.
Your check-up will give you an excellent opportunity to participate in your own dental care. We encourage you to ask questions and seek clarification on any possible points of confusion. As firm believers in the value of patient education, Drs. David and Gary Silverstrom are always happy to share their professional insights.
Our advanced technology allows us to diagnose potential oral health problems quickly, with unparalleled accuracy. Our DIAGNOdent® laser allows us to detect dental decay in its earliest stages, while our intraoral camera and digital x-ray machine will give us a detailed look at the inside of your mouth. You have the option to "zone out" and relax during your cleaning by watching movies or TV shows on our big screen monitors or actively participate. After the examination, we will explain our findings to you and suggest a treatment plan best suited to your needs.
Schedule Your Dental Cleaning & Dental Exam Today
To schedule a check-up or a comprehensive introductory dental exam, please contact us. We look forward to providing you with the most convenient and comfortable dental experience you have ever had.
Voted Best Dentist 6 Years in a Row

Your Dental Health Starts Here
Flexible scheduling and dedicated patient support.
Or call — (973) 992-3990
24/7 service. Same Day Appointments are Available.
The Silverstrom Group, conveniently located in Livingston, New Jersey, proudly serves patients from Essex, Union, and Morris Counties including Millburn, Short Hills, Summit, West Orange, Chatham, Madison, Florham Park, Maplewood and all surrounding communities and towns.
We also serve patients from New York City, and the entire United States.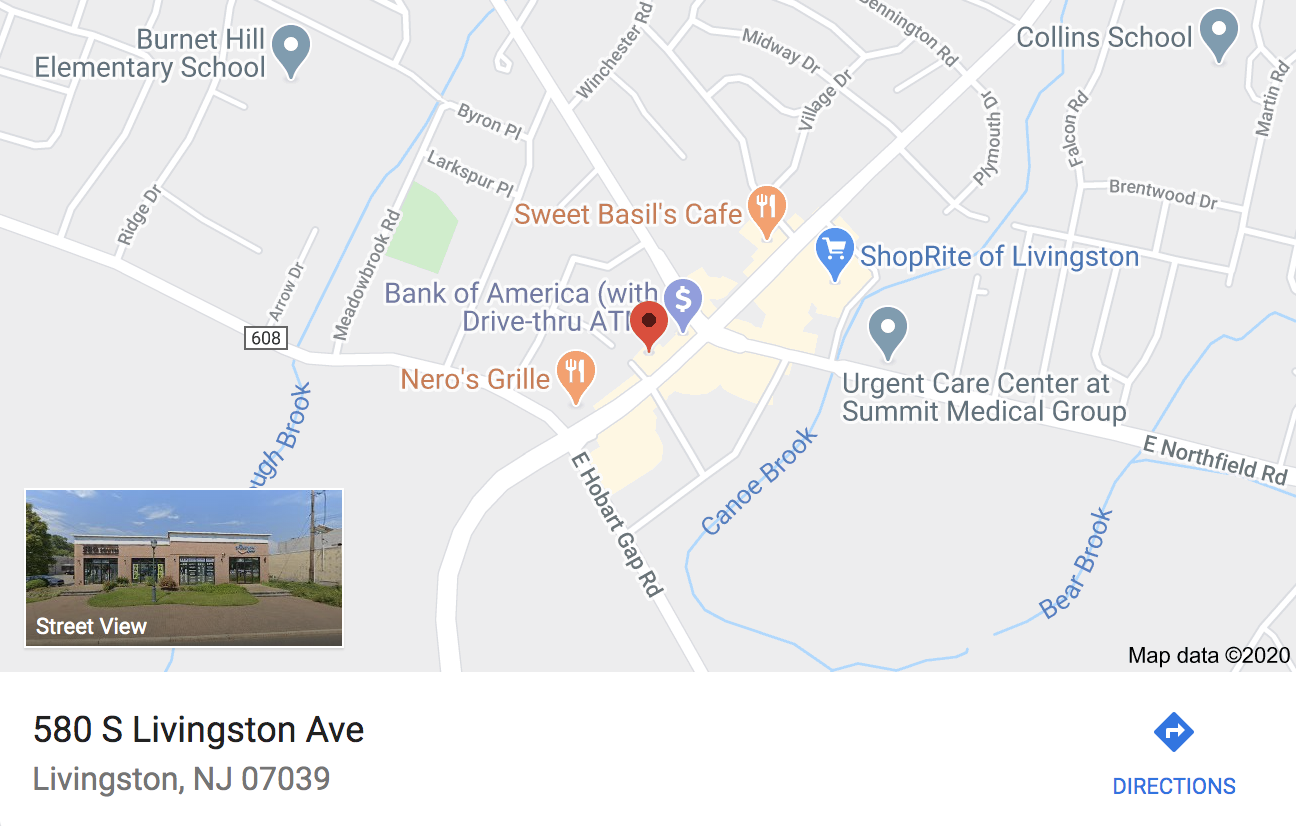 580 S Livingston Ave Livingston, NJ 07039
Mon: 8:00am – 8:00pm
Tue: 8:00am – 8:00pm
Wed: 8:00am – 8:00pm
Thu: 8:00am – 8:00pm
Fri: 8:00am – 4:00pm
Sat: 8:00am – 1:00pm
Sun: closed