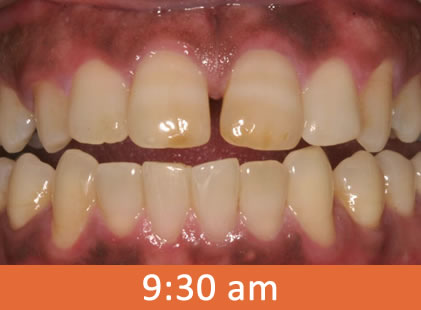 Step 1:
If you are looking to gain confidence and change the look of your teeth, your Doctor will prepare a smile consultation. Once you and your doctor have determined that crowns/veneers are a good choice for you, tooth preparation will take place.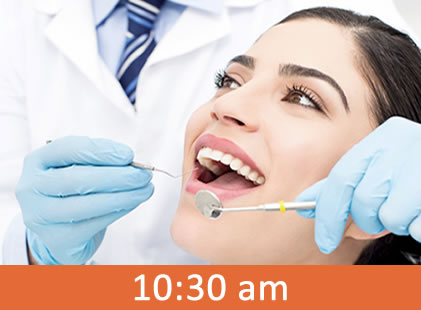 Step 2:
Remember the old way of making crowns involved those nasty, slimy molds that make about everyone gag? A registered dental assistant will use a high-precision camera to take digital images of your teeth.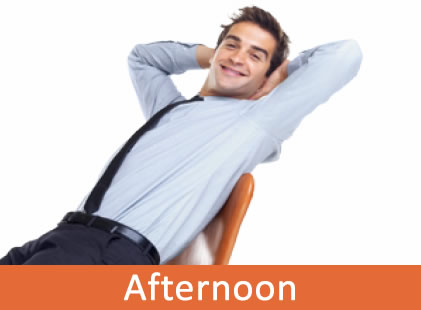 Step 3:
What we like to call second to the best part of your day… Your Time! You get to leave our office for 3-4 hours to either run errands, go to the gym, or perhaps visit a spa.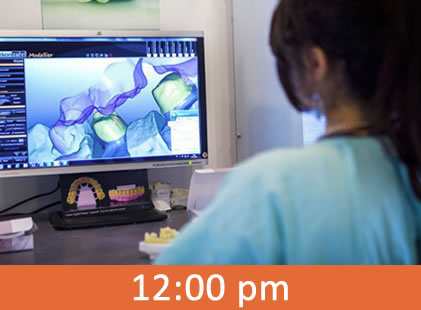 Step 4:
While you are enjoying your time outside of our office the experienced dental team is creating your new smile. Images taken with the camera are used to create customized restorations for you.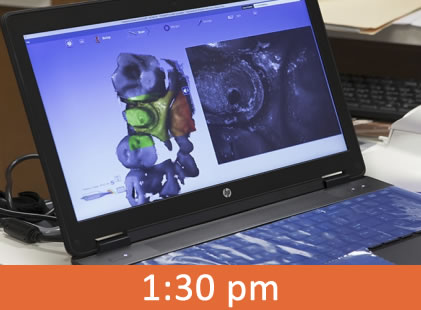 Step 5:
Once the teeth are designed they will be milled from Porcelain Blocks.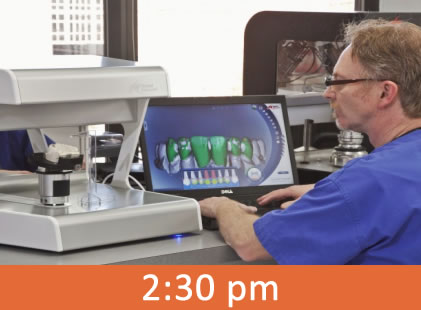 Step 6:
A master ceramist will add stain and glaze to characterize your new teeth.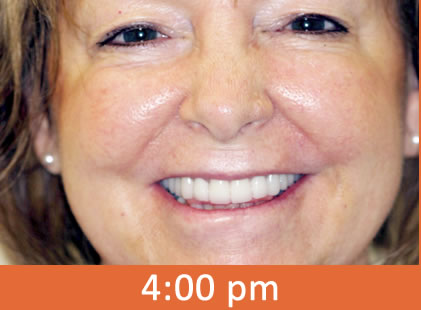 Step 7:
Best part of your day. Your new smile is delivered to you by your doctor.
A beautiful smile is one of the most sought-after features in cosmetic medicine, and your cosmetic dentist in Livingston, NJ can help make that a reality. People from all backgrounds and professions want a white, straight smile.
Whether through minor adjustments or major changes, cosmetic dentistry aims to help people feel good about the way their teeth look. There are many procedures that can improve your teeth and correct issues such as discoloration, chips, gaps, or irregularities. Common options include whitening, bonding, veneers, and crowns. In addition to cosmetic improvements, these procedures can help solve other oral problems as well.
Dental Stains and Teeth Whitening Trays
There are two types of stains that you can have on your teeth. Surface, or "extrinsic" stains, caused by smoking and diet occur on the surface of the enamel. "Intrinsic" stains are deeper and happen inside the tooth. Those can only be removed with internal bleaching, but extrinsic stains can be improved with whitening treatments.
To get a longer-lasting brighter smile, you'll need to actually change the color of your teeth. You can do this using a bleaching agent. The bleaching agents most products use are hydrogen peroxide or carbamide peroxide. These chemicals break stains into smaller pieces, making their color less concentrated and leaving your teeth much whiter! A great way to do this that is convenient and professional is with our whitening trays.
Same-Day Dental Crowns
Dental crowns restore strength to teeth that have been weakened or damaged by decay or trauma and help to preserve as much of their structural integrity as possible, which is always preferable to extraction. Aesthetically, dental crowns restore beauty to smiles affected by severely decayed, discolored, or flawed teeth. When such teeth are covered with a custom-crafted ceramic crown, a smile can be made whole and vibrant once again.
What are Veneers?
For teeth with aesthetic imperfections that go beyond stains, such as chips or slight alignment problems, veneers could be a good solution. A veneer is a custom-made thin layer of porcelain or resin that covers the front surface of teeth.
Veneers improve the overall aesthetic of a smile by changing the shape, closing up spaces between front teeth, and covering up significant stains from coffee or red wine. The porcelain veneers are hand-painted and glazed for the most aesthetic and natural tooth look possible.
Dental Bonding for Damaged Teeth
Veneers aren't always the best option, however. When discoloration, minor chips, or spacing occur, another way to improve the teeth's appearance is dental bonding. At our dental offices, we provide cosmetic bonding to help solve these small issues that will crop up from time to time without the cost of major procedures.
The bonding procedure is very simple. The dentist chooses a resin that matches the color of your teeth. After cleaning the area, they apply the bonding resin layer by layer until the area has the desired look, before using a UV light to harden it.
The Silverstrom Group is Your Cosmetic Dentist in Livingston, NJ
If you are considering cosmetic dentistry, contact us today to discuss your options. We're looking forward to seeing you at our practice. You can learn more about us through our business page, and make sure to get directions before you head our way!
Voted Best Dentist 6 Years in a Row

Your Dental Health Starts Here
Flexible scheduling and dedicated patient support.
Or call — (973) 992-3990
24/7 service. Same Day Appointments are Available.
The Silverstrom Group, conveniently located in Livingston, New Jersey, proudly serves patients from Essex, Union, and Morris Counties including Millburn, Short Hills, Summit, West Orange, Chatham, Madison, Florham Park, Maplewood and all surrounding communities and towns.
We also serve patients from New York City, and the entire United States.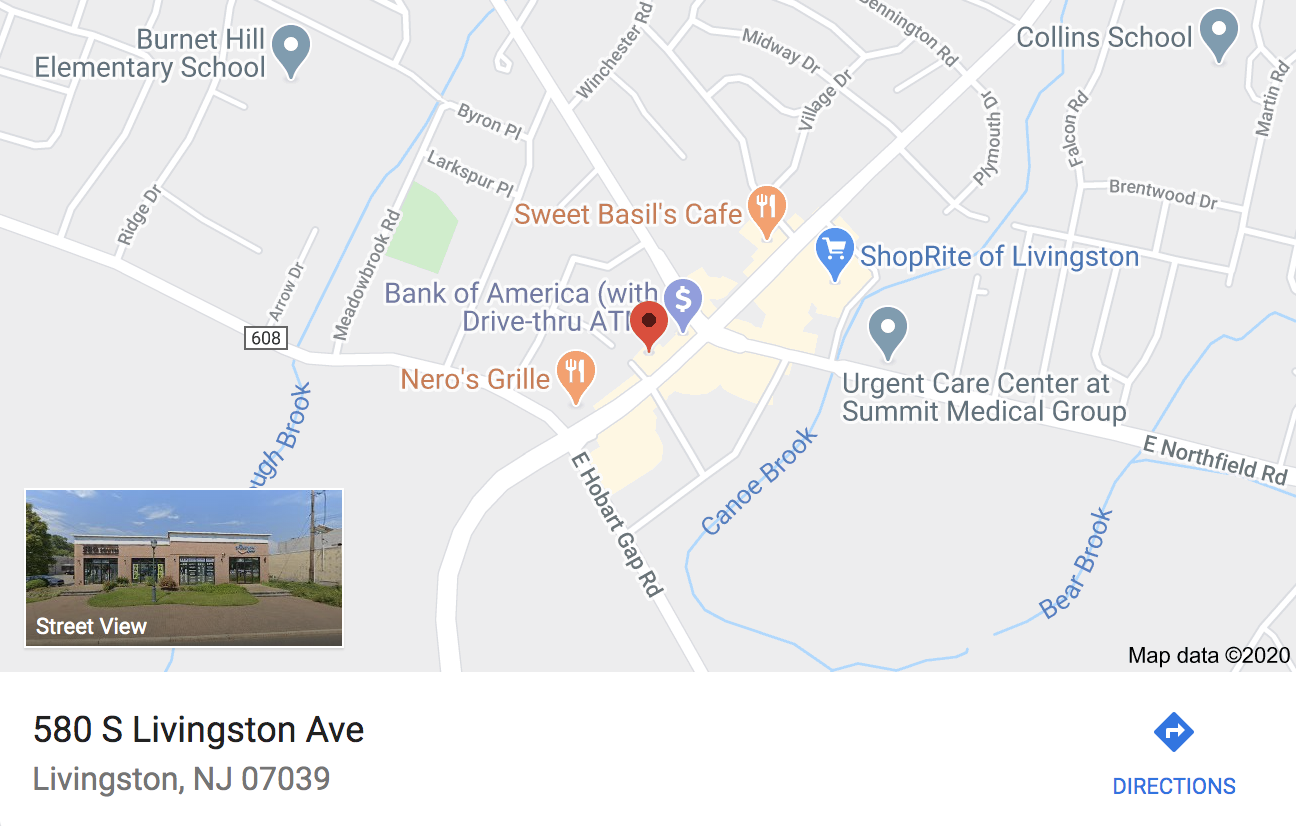 580 S Livingston Ave Livingston, NJ 07039
Mon: 8:00am – 8:00pm
Tue: 8:00am – 8:00pm
Wed: 8:00am – 8:00pm
Thu: 8:00am – 8:00pm
Fri: 8:00am – 4:00pm
Sat: 8:00am – 1:00pm
Sun: closed