Same Day Computerized Dentistry Saves Time & Money
Your Time is Precious. Don't You Deserve More Of It?
Why wait to look your best? The Silverstrom Group recognizes that our lives are hectic. Between work, home life, socializing, and constantly being connected to our gadgets, the amount of solo "me" time dwindles. That's why we offer one-visit dentistry and appointments on Saturdays, evenings, and early mornings for your dental care needs. Restorations today don't have to take multiple visits. Our time-saving computerized dental restoration milling machine utilizes the latest in imaging and design technology to recreate teeth that are extremely durable and natural in appearance. The entire process can be accomplished within an hour or two. We offer same-day dentistry and same-day dental work with dental implants, porcelain veneers, teeth cleanings, and more. Learn more about our same-day dentistry options:
Ceramic Crowns in an Hour
Same-Day Implants to Replace Missing Teeth
Porcelain Veneers
See how it works – Same day smile makeover
At The Silverstrom Group, our onsite laboratory always has allowed us to control the quality, cost, and production time of our ceramic dental products. Our same day dentistry offers a computerized dental restoration milling machine that enables us to provide our patients with the most convenient dental experience possible. The system allows our dentists to custom craft metal-free ceramic onlays, crowns, and veneers of the highest quality while you wait. Our dentists input precise specifications into a computer, and the machine mills beautiful, durable restorations in a matter of minutes. The total time of treatment for a single restoration may be as little as an hour. You have new teeth while saving time and money, without the frustration of having to make multiple office visits.
Voted Best Dentist 6 Years in a Row

Your Dental Health Starts Here
Flexible scheduling and dedicated patient support.
Or call — (973) 992-3990
24/7 service. Same Day Appointments are Available.
The Silverstrom Group, conveniently located in Livingston, New Jersey, proudly serves patients from Essex, Union, and Morris Counties including Millburn, Short Hills, Summit, West Orange, Chatham, Madison, Florham Park, Maplewood and all surrounding communities and towns.
We also serve patients from New York City, and the entire United States.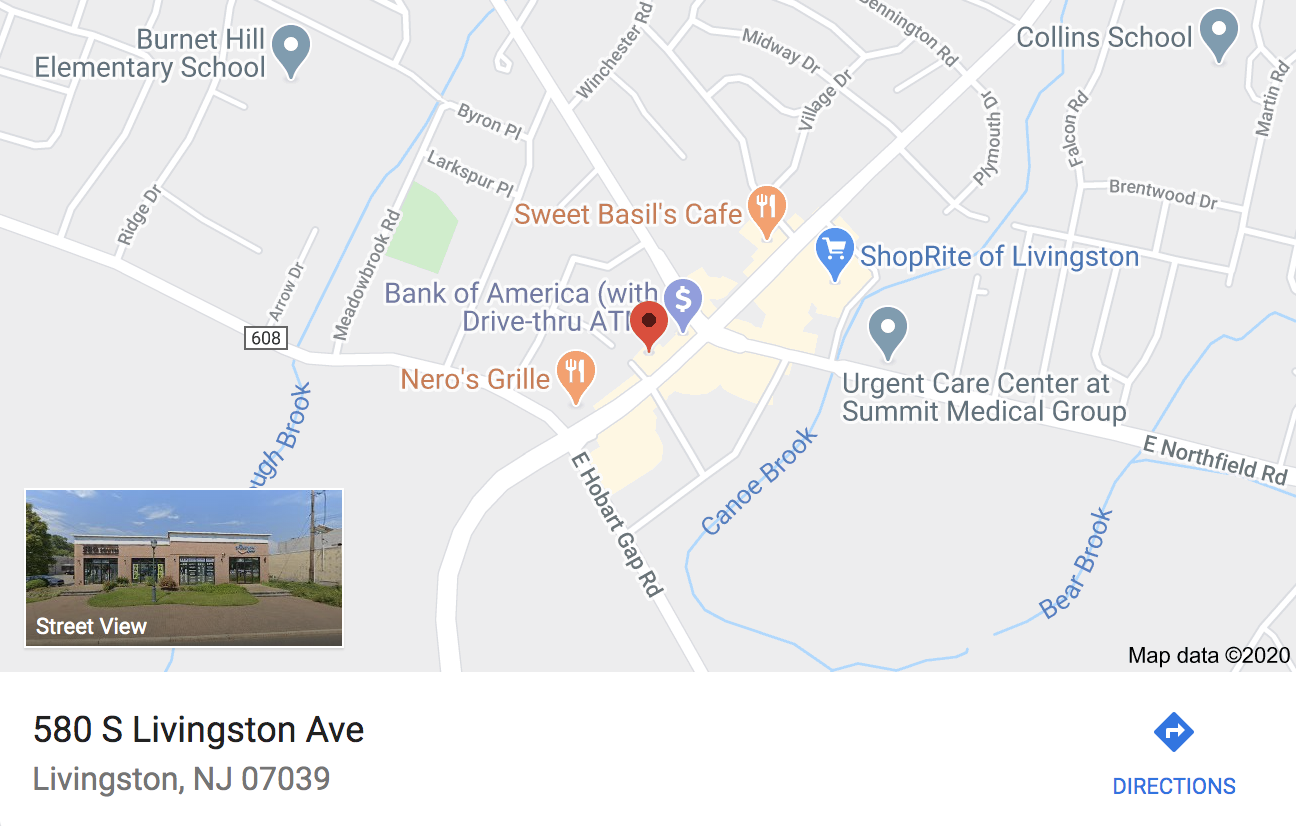 580 S Livingston Ave Livingston, NJ 07039
Mon: 8:00am – 8:00pm
Tue: 8:00am – 8:00pm
Wed: 8:00am – 8:00pm
Thu: 8:00am – 8:00pm
Fri: 8:00am – 4:00pm
Sat: 8:00am – 1:00pm
Sun: closed