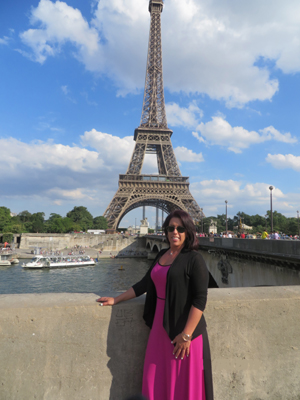 We have stellar staff at The Silverstrom Group and we want all of you to get to know them better. The first employee we'd like to highlight is one of our Registered Dental Hygienists (RDH), Melissa Magarelli.
Where are you from originally and how long have you lived in your current city?
I am from Ridgewood NJ originally, but have lived in my current town for eight years.
Married? Children?
Not married and no children. YET—Ha ha!
What made you decide to work in healthcare?
I started as a dental assistant when I was 16 years old. Hygiene was the natural move forward. I love the interaction and relationships I form with our patients.
What do you enjoy about working at The Silverstrom Group?
To many things! I love the patients and the length of time they have been with this practice. I love my co-workers—I've never been in a work environment where all employees get along like this. I love the technology we offer to educate patients. I adore our bosses. Their dedication, sincerity and skill prove bar none that they are not only great clinicians but also great people.
Have you had any dental work done at The Silverstrom Group? If so, what and how was the process?
I had Invisalign to straighten my teeth; it was very simple and low maintenance. Easiest thing I have ever done!
Do you have a favorite book or movie?
I have tons of favorite movies, but I guess Goonies is a top three.

A favorite dental hygiene tip you'd like to share?
As I tell all my patients, think about brushing the gum line instead of teeth to be more effective.