For more than three decades,The Silverstrom Group has been an integral part of the Livingston, New Jersey community, providing dental care of an unwaveringly high standard to patients of all ages. The practice is distinguished by its commitment to employing a team approach to dentistry, with extensively trained and highly experienced specialists working collaboratively to ensure superior results that are tailored to each patient's unique needs and goals.
It is with tremendous pride that The Silverstrom Group announces the expansion of its team of esteemed dental professionals with the addition of oral surgeon David A. Koslovsky and periodontist Samantha Aaron. They join Dr. David Silverstrom, Dr. Gary Silverstrom, and the practice's skilled support staff to serve patients with a dental experience unlike any other.
Drs. David and Gary Silverstrom have devoted their careers to transforming the lives of their patients through exceptional cosmetic, restorative, and general dentistry. The full-service practice offers a comprehensive range of procedures designed to enhance the beauty of the mouth while promoting optimal oral health. With a complete suite of dental services at their disposal, patients have no need to go anywhere else, and once they experience the Silverstrom Group difference, they have no desire to go anywhere else.
Dr. Gary Silverstrom is confident that the two most recent additions to the team will only reinforce the practice's exemplary reputation in the community.
"We brought Dr. Koslovsky and Dr. Aaron aboard because they embody the commitment to quality and superior patient care that are our staples," he stated. "We're genuinely excited by the energy, personality, and talent they will bring to the team."
Both of the new doctors have extensive experience in implant dentistry, bone grafting, and periodontal surgery, as well general treatments intended to improve and maintain the dental health of their patients.
"Our overarching ambition is to continue to develop the strongest team of oral health experts in the field of dentistry," added Dr. David Silverstrom. "We accept nothing less than the best when it comes to caring for our patients, and Dr. Koslovsky and Dr. Aaron are among the best in the nation at what they do."
As part of the Silverstrom Group, Dr. Koslovsky will focus on:
Implantology
Bone enhancement
Treatment of TMJ dysfunction
Periodontal plastic surgery, including grafting and augmentation
Removal of impacted wisdom teeth
Surgical and non-surgical periodontal treatment to preserve teeth
Dr. Aaron will focus on:
Implantology
Dental implant surgery
Bone enhancement
Surgical and non-surgical periodontal treatment to preserve teeth
Antibiotic therapy
Analysis and adjustment of the bite
Oral cancer screening
Cosmetic gum treatments
"Our patients are like family to us," states Dr. Gary Silverstrom. "Nothing is more important to us than their health, safety, and satisfaction with their smiles. We're thrilled to expand our team with two doctors who have those same priorities."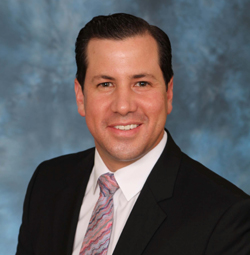 About Dr. David Koslovsky
A diplomate of the American Board of Oral and Maxillofacial Surgery, Dr. David Koslovsky will continue to serve as a staff surgeon and assistant professor of clinical surgery at the prestigious Columbia University College of Dental Medicine. He is also a respected lecturer and author who devotes much of his personal time to charitable work. In 2012, he participated in a landmark humanitarian mission to Kigutu, Burundi, where he treated roughly 400 local residents in need of dental care.
"I feel like I found kindred spirits in David and Gary Silverstrom," Dr. Koslovsky stated. "Their passion for excellence in dentistry and true desire to help others better their lives through improved oral health made joining The Silverstrom Group a natural career move for me. I'm honored to become part of the team."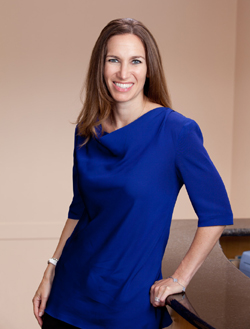 About Dr. Samantha Aaron
Dr. Samantha Aaron is a diplomate of the American Board of Periodontology and has worked with some of the most reputable dental professionals throughout New Jersey and New York. She is an active member of several prestigious professional organizations, including the American Academy of Periodontology and the American Association of Women Dentists. In addition to maintaining a rigorous continuing education schedule, she is currently serving as a co-investigator in a research study led by Dr. Dennis Tarnow.
"I'm thrilled to join a practice that emphasizes patient education," Dr. Aaron said. "My professional goal is to enrich and improve the lives of patients by making them active participants in their own oral health care. To work in an atmosphere as supportive and as positive as the one here at The Silverstrom Group gives me an even better chance to connect with people and make a difference in their overall quality of life."
Contact The Silverstrom Group
Further information about Dr. David Koslovsky, Dr. Samantha Aaron, or The Silverstrom Group in general can be obtained by visiting readytosmile.com or by contacting the multi-specialty practice at:
The Silverstrom Group
Livingston Office
580 S Livingston Ave
Livingston, NJ 07039
Phone: (973) 992-3990