The Silverstrom Group is far from your ordinary dental practice. From the moment you set foot in our contemporary spa-like office, a group of friendly, highly-trained professionals who truly care about you and your smile will be at your service. Our unique team of highly educated dental professionals continues to hone their skills with ongoing training and education. We believe that in order to provide patients with the best possible experience using the most advanced dental technology, we need to continually strive to improve and learn. That's why we want to share a bit about the education and training that each of our doctors has received.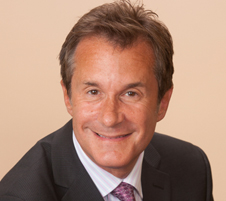 Dr. David Silverstrom
Dr. David Silverstrom underwent his initial dental training at the New York University College of Dentistry, where he currently serves as an instructor of cosmetic dentistry. The NYU College of Dentistry is the third oldest and the largest dental school in the United States, educating nearly eight percent of our nation's dentists annually. It has one of strongest the largest and most rapidly growing research programs in the country and incorporates innovation into every aspect of the dental program.
Dr. Silverstrom frequently integrates new technology into the practice to complement The Silverstrom Group's onsite surgical suites and state-of-the-art dental laboratory: for example, advanced technologies as the DIAGNOdent® laser diagnostic system, soft- and hard-tissue laser platforms, and CEREC® milling machine help to make treatment more efficient and effective, saving patients time and money.
But there's more than just the technology that drives the success of a dental practice: human connection and care. Dr. Silverstrom has never lost sight of the human element. His gentle touch, personable chairside manner, and finely honed skills endear him to patients and colleagues alike.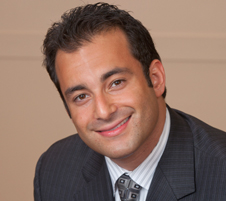 Dr. Gary Silverstrom
Dr. Gary Silverstrom earned his Doctor of Dental Surgery degree from the New York University College of Dentistry. While in the school's prestigious honors elective program, Dr. Silverstrom treated both faculty and students on campus. Prior to pursuing his doctorate, he earned a Bachelor's degree in Psychology, also from New York University.
Throughout the course of his professional career, Dr. Silverstrom has participated in numerous continuing education courses to further advance his skills. He is also an active member of the Academy of Cosmetic Dentistry, the Academy of General Dentistry, the American Student Dental Association, the American Dental Association, and the Academy of Laser Dentistry. Dr. Silverstrom's commitment to continuing education and advanced training ensures that he is always looking for promising new ways to make your dental care even more effective, efficient, and comfortable.
Dr. Gary Silverstrom's philosophy of care is focused on treating the patient, not simply the patient's condition. Whether a patient is seeking cosmetic dentistry treatments–such as porcelain veneers or more extensive restorative dentistry treatments to improve his or her oral health–Dr. Silverstrom is always committed to producing results that meet or exceed expectations.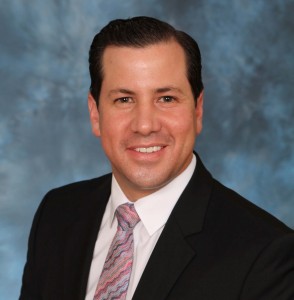 Dr. David A. Koslovsky
Dr. Koslovsky earned his Bachelor of Arts in Biology and Fine Art from Brandeis University and his Doctor of Dental Surgery from Columbia University College of Dental Medicine, one of the most selective dental schools in the United States. He then went on to complete four years of post-doctoral training in Oral & Maxillofacial Surgery at the Montefiore Medical Center/Albert Einstein College of Medicine in the Bronx, serving as the Chief Resident in his final year in the program. He further built upon his legacy at Columbia when he returned to the university as a staff surgeon and assistant professor of clinical surgery in 2010.
While teaching, Dr. Koslovsky has maintained a steady schedule as an invited lecturer, presenting on a variety of oral surgery topics in both New York and his home state of Florida, and became a reputable author, contributing to a variety of professional journals and textbooks. He has further distinguished himself by treating two of only six known cases of Rosai-Dorfman disease of the jaw. In addition to being a diplomate of the American Board of Oral and Maxillofacial Surgery, he is a faculty fellow of the American Association of Oral and Maxillofacial Surgeons and an active member of the American College of Oral and Maxillofacial Surgeons, the American Dental Association, the American Dental Education Association, the Oral and Maxillofacial Surgery Foundation, and several other prestigious organizations.
Dr. Koslovsky brings a diverse range of specialized skills to our multispecialty practice, with focuses in:
Impacted Wisdom Tooth Removal
Bone Grafting
Dental Implants
TMJ Dysfunction
Periodontal Plastic Surgery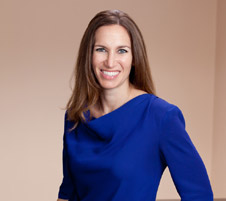 Dr. Samantha Aaron
Dr. Aaron studied at the School of Kinesiology at the prestigious University of Michigan, where she developed insight into the various interactions that occur within the human body and how they affect movement. After graduating with distinction in 2002, she returned to her home state to earn her D.M.D. from the University of Medicine and Dentistry of New Jersey. While there, she was named to the Dean's List every semester and was an active member of such distinguished academic organizations as Gamma Pi Delta Prosthodontic Honor Society, the American Student Dental Association, the Fauchard Dental Society, the Alpha Omega Fraternity, the Xi Psi Phi Fraternity, and the American Association of Women Dentists. She went on to obtain her certificate in periodontology from New York University in 2006 and is a diplomate of the American Board of Periodontology.
Dr. Aaron participates in many hours of continuing education courses each year and has presented on such topics as ramus block grafts and cone-beam versus conventional CT scans. She is also serving as co-investigator in a research study headed by Dr. Dennis Tarnow.
Dr. Samantha Aaron provides:
Prevention, diagnosis, and treatment of periodontal disease
Scaling and root planing
Screening for oral cancer and other abnormal tissues in the mouth
Implant dentistry
Bone grafting
Periodontal surgery
Pocket reduction therapy
Preparation of the mouth for the placement of tooth restorations
Antibiotic therapy
Analysis and adjustment of the bite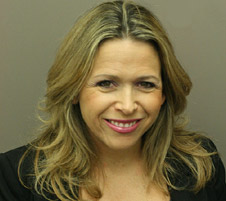 Dr. Amy Tran
Dr. Amy Tran received her dental degree from the highly selective Rutgers School of Dental Medicine. Dr. Tran was one of just 90 people accepted to Rutgers School of Dental Medicine from a pool of more than 2,000 applicants. She then completed a general practice residency program at Morristown Medical Center.
She graduated Summa Cum Laude from Rutgers University – New Brunswick, where she majored in Cell Biology and Neuroscience while double minoring in nutrition and sociology which informs her unique interest in total health and wellness. As a recent associate, Dr. Tran has been trained in a range of newer technologies which helps her complement the skills of the other dentists on the team. She has a passion for education and screening that she puts to work helping patients to prevent future dental issues.
So, what does it all mean?
Together, this team of specialized dental professionals provides an incredibly wide range of patient-focused services. Few, if any, dental practices provide such a diverse range of exceptional-quality services under a single roof. This makes things easier, more convenient, and more cost-effective for your patients. Each of our doctors has the highest skills and training, including hundreds of hours per year in advanced educational programs that far exceed their licensure requirements. The doctors and staff participate in continuing professional education courses where the latest trends, best practices, and state-of-the-art dentistry are showcased.
Whether you're in need of cosmetic dentistry, a root canal, implants, or just a standard cleaning, you'll be in the hands of some of the most caring and exceptional dental professionals in the world at The Silverstrom Group.