We believe that visiting your dentist shouldn't be an unpleasant experience. Instead, it should be something you look forward to—even enjoy! Even as you walk up to our front door, you'll see that The Silverstrom Group office doesn't look like your typical dentist office.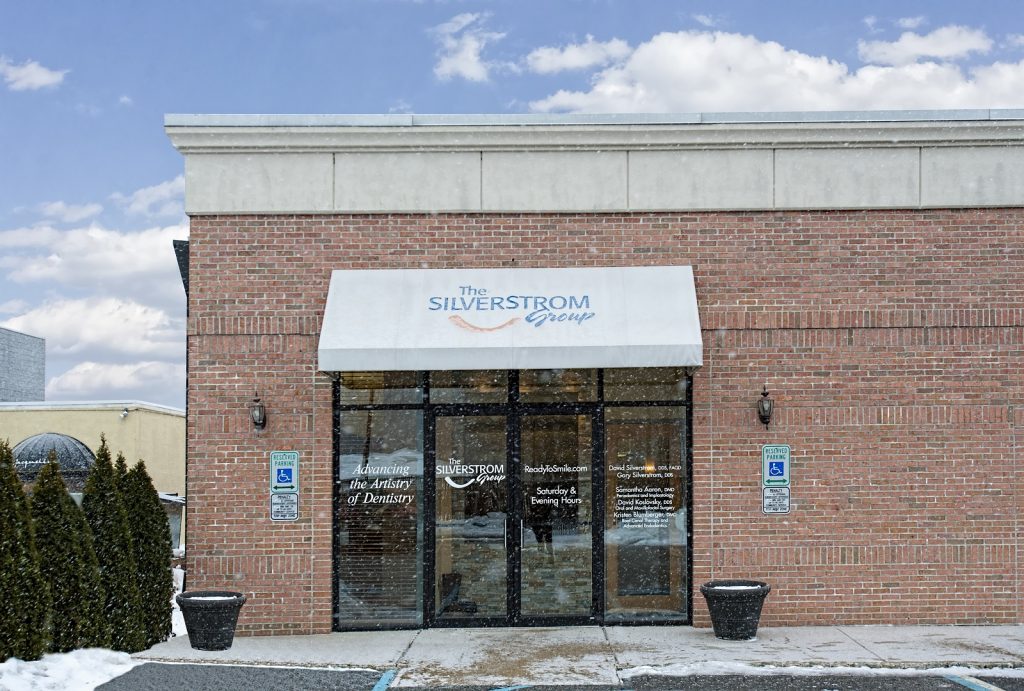 You deserve a dental experience unlike any other and that's why we have designed The Silverstrom Group office in a way that feels like a calming spa. Upon entering our dental spa, you'll hear the peaceful sounds of water and you will be greeted by one of our friendly receptionists. From check-in to check out, you will receive exceptional, personable service in a contemporary—yet comfortable—environment.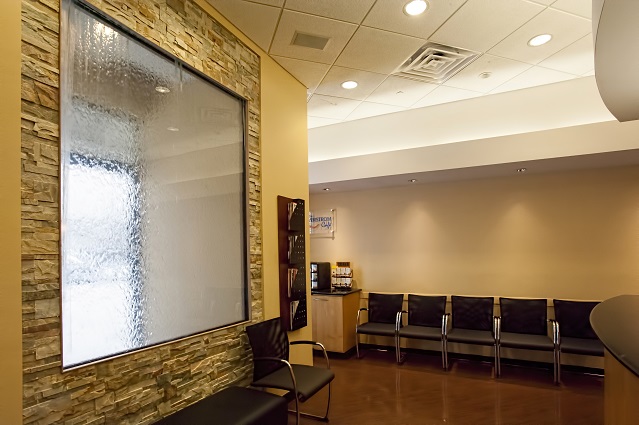 Before you sit down in one of our comfortable chairs, make your way over to the Silverstrom Café and help yourself to a complimentary coffee or tea, grab something to read, and relax.
When you're called for your appointment, you'll be guided to your dentist's office where you'll discuss any issues or problems that you're having so we can get a full understanding of what you need.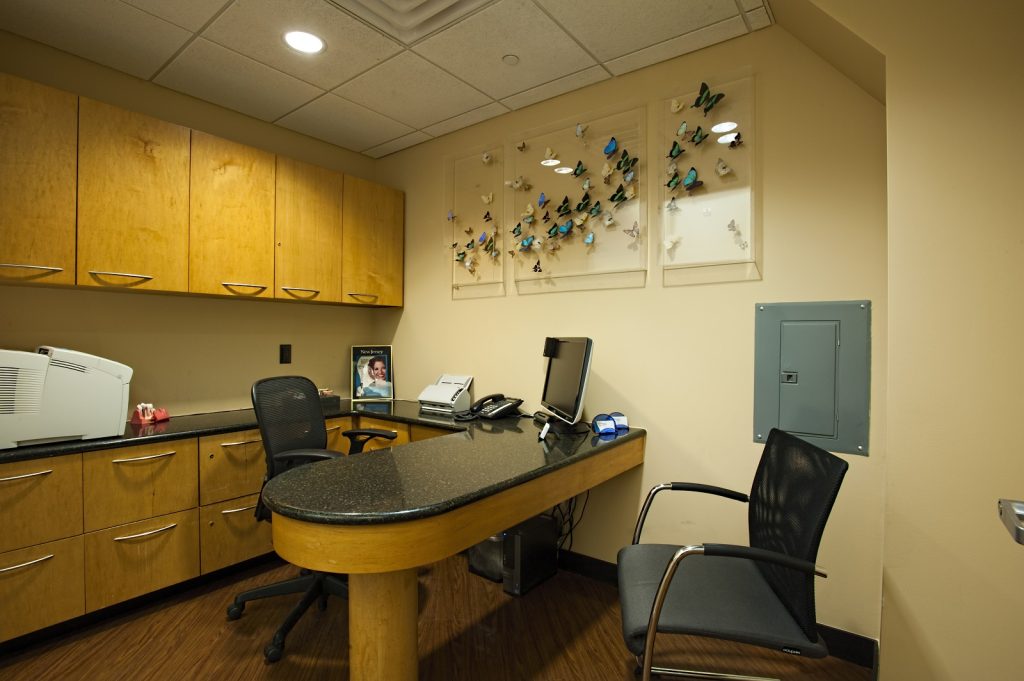 Complete Health Dentistry is a core philosophy at The Silverstrom Group. When in balance, the community of billions of bacteria in the mouth actually
protects and supports your body's ability to live. However, when disturbed, it produces bad bacteria that lead to gum disease.
Gum disease has been identified as the most abundant source of chronic low-grade inflammation that causes a decrease in our immune response, and eventually, irreversible damage to the immune system. The mouth is a window to your health and we aim to protect it.
Next, we'll take you to our dental suite where you're exam and treatment will take place. As a first-time patient, your comprehensive exam will include:
Digital x-rays
Diagnostic photography
Head and neck exam
Temporomandibular Joint (TMJ) exam
Oral cancer screening
Occlusion and bite evaluation
Laser cavity detection of teeth and existing restorations
Tooth shade evaluation
A customized treatment recommended by the doctor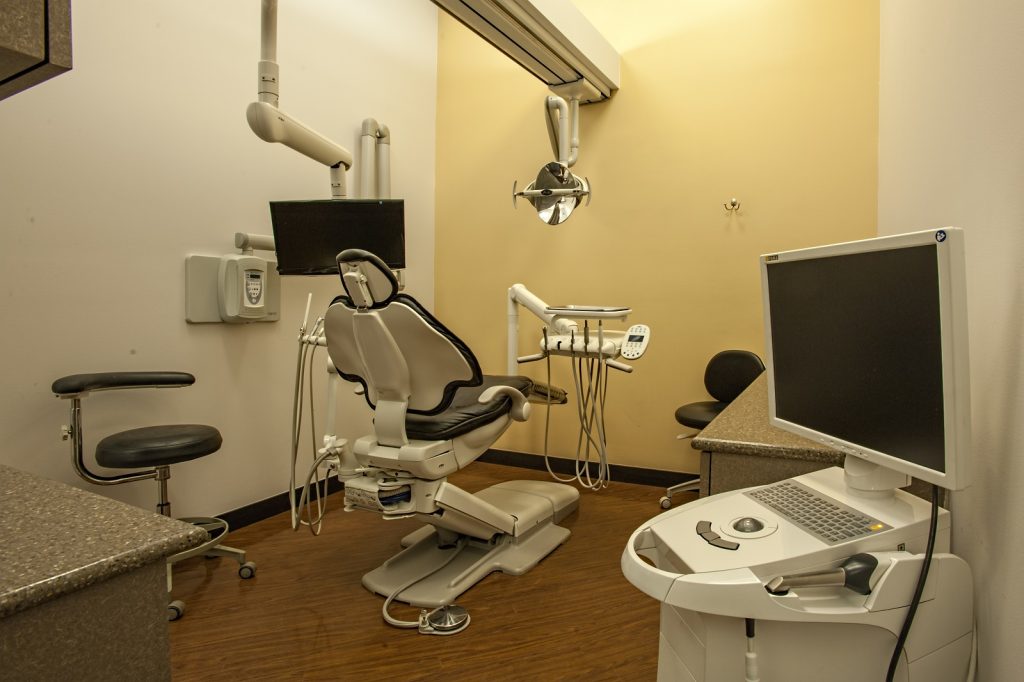 Now, we know that this is the part that scares a lot of people which is why at the Silverstrom Group office, we make our dental suite comfortable for you. You'll have access to on-demand video with headphones so you can zone out and catch up on your favorite shows or watch that movie you've been meaning to see.
Before you know it, your exam and treatment will be over and you'll head to our relaxation room. You'll feel like you're in a spa as you settle in for some aromatherapy. You'll pick up a few hot towels and freshen up so that you can walk out our office looking and feeling good.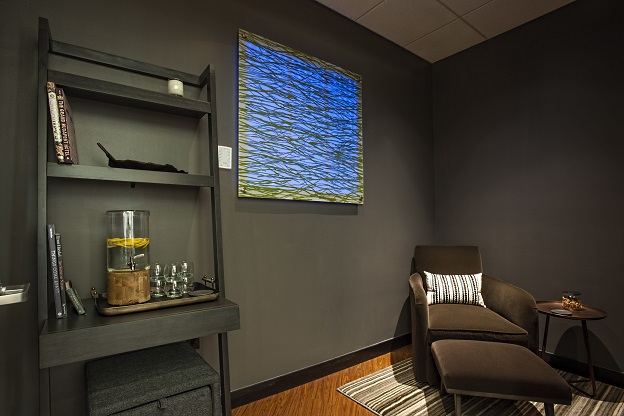 It may be hard to believe that a trip to the dentist can actually be enjoyable, but here's what one of our patients said about his experience:
"Superb visit, as always. I always know I am in the best of hands, no matter how complex or unusual an issue arises, with experts who have my best interest in mind at all times. They always make me feel like a valued client, with a real warmth and wanting to know how I am doing. Whether serious dental work, or a routine cleaning, it is a pleasure to go to the dentist office…how often do you hear that?!?!"
If you've never visited our practice before, we encourage you to stop by and see for yourself what makes us unique among dental practices. We are certain that once you have experienced The Silverstrom Group office, you will never think about visiting the dentist the same way again. Contact us today and allow us to introduce you to the most pleasant, comfortable, educational, and fulfilling dental experience you've ever had!