IMPORTANT MESSAGE REGARDING COVID-19
Dear Silverstrom Patients and Friends,
As the weeks continue to unfold, many of our patients have inquired about their dental appointments and in the management of their oral health while remaining at home. We are all experiencing the discomfort and frustration of the uncertainty of these times. Our team and I have seen how these feelings may be magnified when your health, or that of a family member, is the cause of this uncertainty.
The Silverstrom Group continues to follow the guidelines established by the CDC and the American Dental Association. Dental offices are permitted to see patients in the management of essential emergencies only until at least April 30th.
At The Silverstrom Group, we continue to remotely answer our phones daily. In the event you experience an emergency, we can and will provide you with emergency care. You may be asked to initially video conference with your dentist. This tele-dentistry portal will allow you and the dentist to have a video consultation to assess the problem and discuss the options, without needing to even come into the office!
What is considered a dental emergency?
Dental emergencies, according to the American Dental Association, "are potentially life threatening and require immediate treatment to stop ongoing tissue bleeding [or to] alleviate severe pain or infection."
What constitutes an emergency is actually fairly simple – it's about pain or trauma.
Some common dental emergencies may include:
• Severe dental pain (most people think of this as a "toothache")
• Pain from a wisdom tooth
• Post-operative pain from a dental surgery or procedure
• An abscess or localized pain and swelling
• A broken tooth resulting in pain or cutting your tongue or cheek
• A tooth being knocked out
• Dental treatment if a temporary crown or bridge is lost, broken, or causing gum irritation
Other emergency dental care includes extensive decay or defective fillings that cause pain, removal of stitches, denture adjustments for radiation/oncology patients, denture adjustments or repairs to address difficulty chewing, replacing a temporary filling on a tooth with a root canal if you are experiencing pain, and snipping or adjusting an orthodontic wire or appliance that is cutting your lips or cheeks.
What about my dental checkup that's scheduled?
This will be one of the few times that you'll hear a dentist advise that you avoid your six-month checkup, for the time being. Regular preventive hygiene and cleaning appointments are considered elective procedures.
A more complete list of elective or non-emergency dental procedures includes:
• Initial examinations (including x-rays)
• Periodic (six-month) checkups (also including x-rays)
• Routine dental cleanings and other preventive therapies
• Orthodontic procedures other than those to address a problem (e.g., pain, infection, trauma)
• Extraction of teeth that do not hurt (like having your wisdom teeth pulled)
• Fillings on cavities that aren't causing pain
• Aesthetic dental procedures (such as whitening)
Make no mistake — six-month exams and hygiene cleanings are still very important. As soon as the crisis passes let's get that hygiene appointment rescheduled for you.
What happens when I get to the dental office with an emergency?
In our office we are seeing true emergencies one patient at a time. Most often there will be only one patient in the entire office at a time. There will not be any team members present. Only Dr David, Dr Gary, Dr Tran will be in the office, and no two patients should ever encounter each other. Your safety in reducing the possible spread of the virus between patients is of the utmost importance.
We may ask you questions before coming to the office. Questions like:
• Have you had symptoms commonly associated with COVID-19? (common symptoms include fever, shortness of breath, dry cough, runny nose, or sore throat)
• Within the past 14 days have you travelled by airplane?
• Within the past 14 days have you been in close proximity (less than six feet) at a gathering of 10 or more persons?
• Within the past 14 days have you had close contact with a person who has been confirmed positive or suspected to be positive for COVID-19?
Even if you have what might qualify as an emergency, the dentist will evaluate if a procedure may be delayed for 30 days. This judgment would be based on assuring that waiting will not cause you undue harm or pain. An example is a lost or broken filling, where a temporary filling can be quickly and easily placed, allowing you to return in the future for the more involved final filling.
What safety measures will the office take if I have to come in for an emergency treatment?
As health-care providers, dentists and their teams are trained on the CDC guidelines for infection control and using the appropriate personal protective equipment (PPE) such as masks, gloves, and protective shields. If we do need to provide emergency treatment, we will attempt to minimize the use of equipment that creates airborne spray. This is a precautionary measure to limit the potential spread of the virus since any patient could be positive but undiagnosed and not yet exhibiting symptoms.
If I'm missing my checkup should I do anything differently?
Make sure you are brushing and flossing. Do everything as you would normally. It's never been more important to do the best job possible to maintain your oral health.
Since many of us will have extra time on our hands, make sure you brush at least twice a day for two minutes.
If you feel like you want to take extra steps to protect your hygiene during this time, here are a few ideas:
1) Use a powered toothbrush. (Soniccare or Oral B)
2) Use an irrigation device. A Waterpik
3) Use your favorite mouth wash.
4) Floss – if you don't currently floss it's a great opportunity to start. You have the extra time and once you're in the habit you'll like the extra clean feeling while also strengthening your gums!
If my child or I am in orthodontic treatment, will missing appointments cause harm?
The simple answer is "No." Your teeth will just stop moving at some point. Once elective procedures are allowed again, treatment can easily be restarted, and your teeth will start moving from right where they left off. If you have aligners you may be able to have a tele-dentistry consultation and the dentist may possibly send you your next set of aligners. Otherwise, continue to use your current aligner. Even though your teeth will generally stop moving after a week or two in the same aligner, it will act as a retainer holding the teeth in place until you can be seen for your next aligner.
Stay home, stay safe, and know that we're here for you
During this time we are all asked to stay home unless there is a true dental emergency, which means pain or trauma. Continuing with basic home hygiene you can be comfortable that your dental health will be fine. If you're still confused or unclear as to whether you need to be seen in the office, email us or call us.
During this time there will be a lot of things that may seem different in the dental office, but as soon as the virus is under control and it is safe to return for normal dental treatment, we'll be happy to welcome you back!
Stay safe and stay well.
Take good care.
Gary and David Silverstrom
Voted Best Dentist 6 Years in a Row

Your Dental Health Starts Here
Flexible scheduling and dedicated patient support.
Or call — (973) 992-3990
24/7 service. Same Day Appointments are Available.
The Silverstrom Group, conveniently located in Livingston, New Jersey, proudly serves patients from Essex, Union, and Morris Counties including Millburn, Short Hills, Summit, West Orange, Chatham, Madison, Florham Park, Maplewood and all surrounding communities and towns.
We also serve patients from New York City, and the entire United States.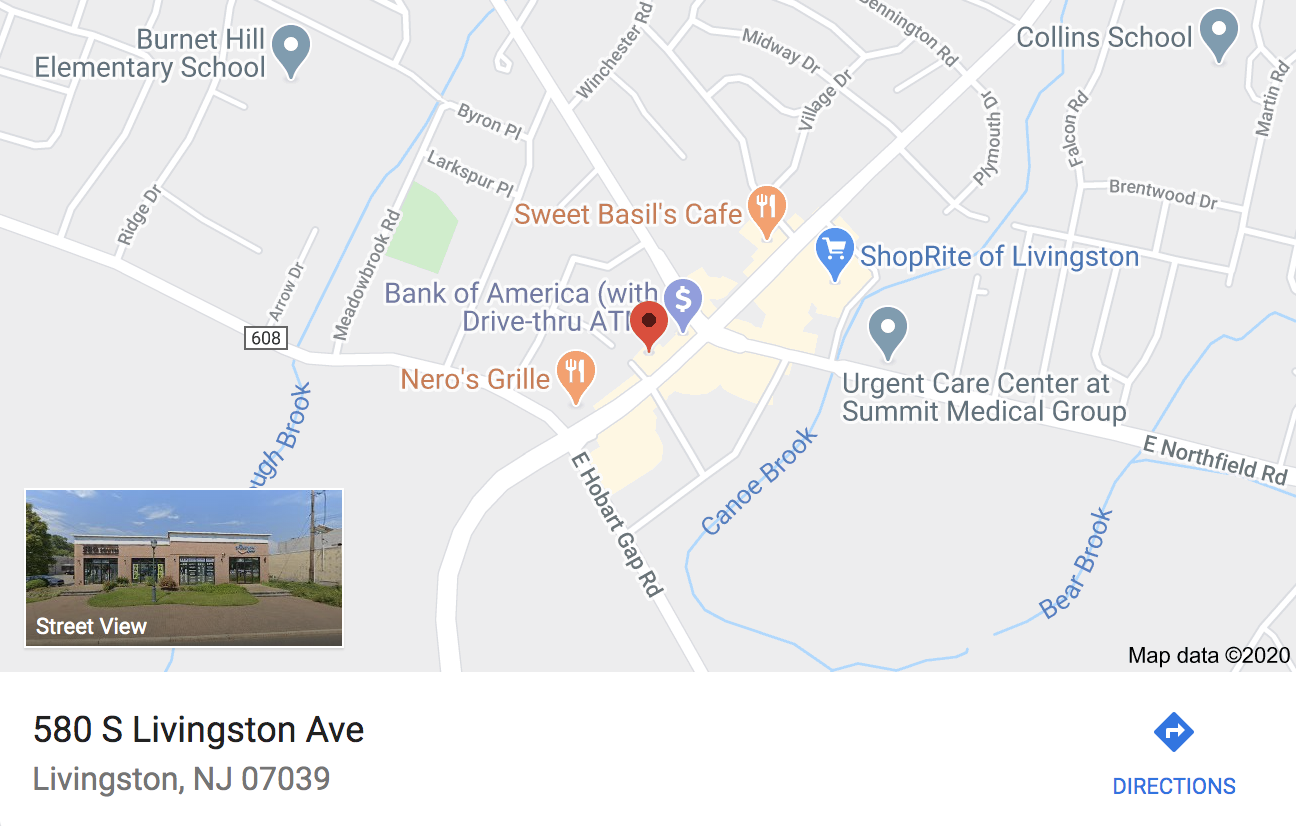 580 S Livingston Ave Livingston, NJ 07039
Mon: 8:00am – 8:00pm
Tue: 8:00am – 8:00pm
Wed: 8:00am – 8:00pm
Thu: 8:00am – 8:00pm
Fri: 8:00am – 4:00pm
Sat: 8:00am – 1:00pm
Sun: closed