Cosmetic Dentistry in Livingston, NJ
At The Silverstrom Group, we change lives daily through the power of cosmetic dentistry. A person's smile communicates volumes about who they are and how they take care of themselves. People with attractive, healthy smiles project self-confidence that is invaluable in various situations, from social interactions to business affairs. By enhancing your smile, you are improving every aspect of your life.
Cosmetic dentistry goes beyond just dental problems and dental work. It is a comprehensive smile makeover plan suited to fit your unique facial features and aesthetic preferences. It comes with dramatic results — both in terms of how you look, but especially how you feel.
What Is Cosmetic Dentistry?
Cosmetic dentistry improves the aesthetics of your smile. If you find yourself uncomfortable smiling and maybe stop yourself from smiling in photos, cosmetic dentistry is for you. Cosmetic dentists provide a myriad of services, from dental implants, dental crowns and bridges, inlays and onlays, and porcelain veneers. Click here for more info.
After a quick consultation with us at The Silverstrom Group, our dentists will suggest cosmetic procedures to help you feel comfortable with your smile.
Some of the cosmetic dental procedures we provide are:
Smile Makeovers
Porcelain Dental Veneers
Custom Crafted Dentures
Dental Implants
Teeth Whitening
Dental Bonding
Dental Crowns
Dental Bridges
Do I Need Cosmetic Dentistry?
We understand that your smile is part of your identity and one of the first things people notice. Are you uncomfortable smiling? Do you sometimes hide your teeth with your hand in embarrassment?
Some questions you can ask yourself are:
Are my teeth too large or small?
How are the alignment and spacing?
Are my teeth crooked, or do they have gaps?
Are my teeth discolored?
Are any teeth chipped, cracked, or worn down?
Does my smile have a gummy appearance?
The Silverstrom Group wants to help you be proud of your smile and fearless to flash those pearly whites. Dr. David Silverstrom and Dr. Gary Silverstrom are passionate about designing your ideal smile and making it a beautiful reality. They will create a comprehensive smile makeover treatment plan that includes procedures personalized to your unique needs and goals. Read more here.
Why The Silverstrom Group Is Considered a Leading Cosmetic Dentist in Livingston, NJ
Not every general dentist will provide cosmetic dental services. Some are not interested in providing these specialized services or have not received proper training.
Dr. Gary Silverstrom is certified through one of the country's leading facial aesthetics training programs for dental practitioners. He is also a member of the International Academy of Facial Aesthetics (IAFA), where he continues to stay up with the latest advances and techniques within the facial aesthetics industry.
What Are My Next Steps for Cosmetic Dentistry Treatment?
Take a selfie.
Upload a close-up selfie with a smile. This is also an excellent time to share your concerns or desires you have regarding your smile.
We send you a customized video addressing your questions and concerns. This video also contains your unique, personalized recommendations. Once you've reviewed your suggestions, you can schedule an appointment in-person with the dentist.
Share your thoughts.
In your first consultation, be sure to describe what you would like to change in as much detail as possible. Bring along photos of smiles you like or of how your smile used to look. Cosmetic dentists are trained to look at smiles in facial balance. Our dentists will suggest procedures that will make you feel comfortable with your smile and help strengthen your teeth, improving your overall oral health.
Make a plan.
An essential part of planning a smile makeover is a complete dental exam. Cosmetic dentistry has a fantastic array of restorations and treatments. But before scheduling any procedures, we must first check the condition of your mouth. Discolored teeth or any underlying dental diseases will need to be treated beforehand.
Contact The Silverstrom Group Today To Get Your Cosmetic Smile Makeover in NJ
Do you live in Livingston, Short Hills, Florham Park, Millburn, Summit, Chatham, Maplewood, South Orange and are looking for the best cosmetic dentistry near you? If you want to learn more about smile makeovers in NJ, right near you, please contact us for a consultation. Our reputation for creating superb new smiles attracts patients from New Jersey, New York, and the rest of the United States. We look forward to providing you with the most convenient and comfortable dental experience you have ever had.
Voted Best Dentist 6 Years in a Row

Your Dental Health Starts Here
Flexible scheduling and dedicated patient support.
Or call — (973) 992-3990
24/7 service. Same Day Appointments are Available.
The Silverstrom Group, conveniently located in Livingston, New Jersey, proudly serves patients from Essex, Union, and Morris Counties including Millburn, Short Hills, Summit, West Orange, Chatham, Madison, Florham Park, Maplewood and all surrounding communities and towns.
We also serve patients from New York City, and the entire United States.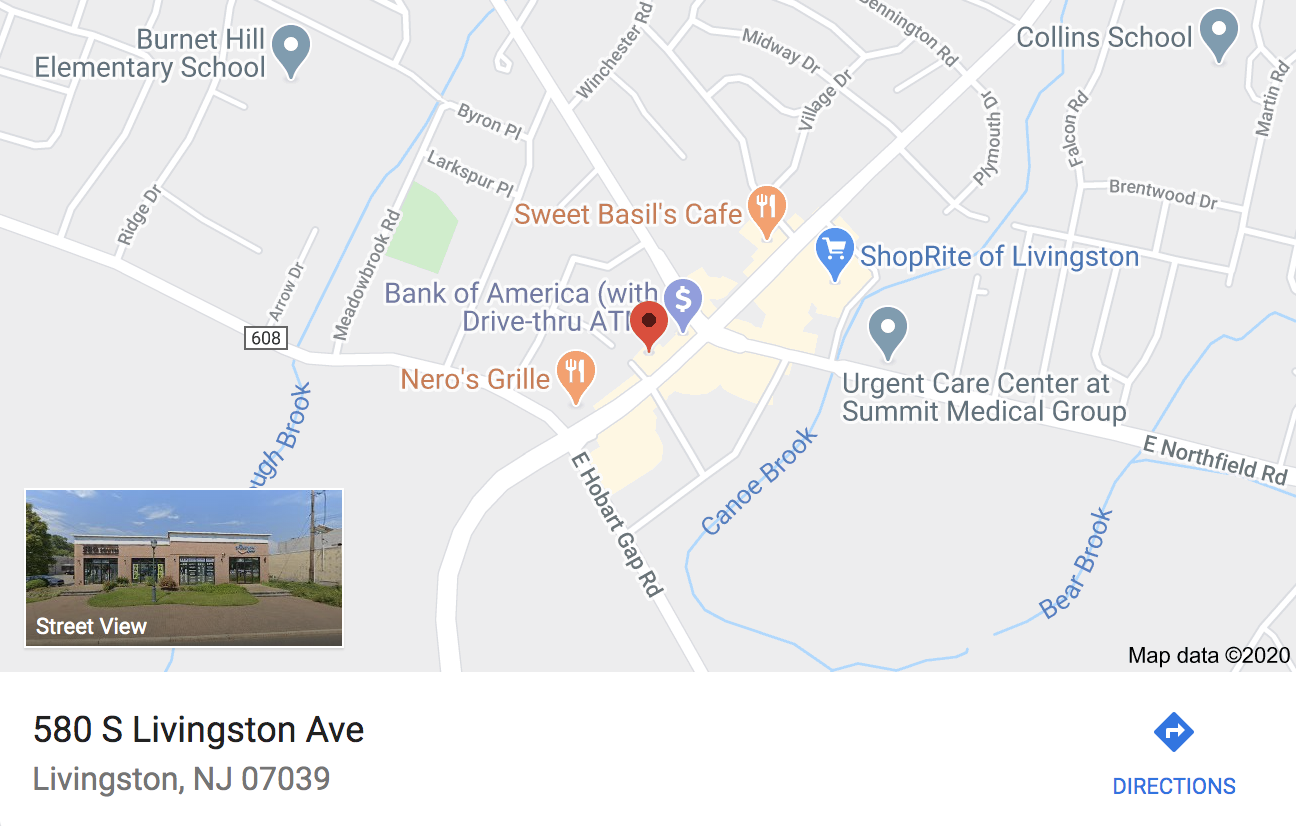 580 S Livingston Ave Livingston, NJ 07039
Mon: 8:00am – 8:00pm
Tue: 8:00am – 8:00pm
Wed: 8:00am – 8:00pm
Thu: 8:00am – 8:00pm
Fri: 8:00am – 4:00pm
Sat: 8:00am – 1:00pm
Sun: closed