What Waterpik is Best?
You may know people who use a Waterpik or water flosser and they swear by them, but what kind of Waterpik is best? We're going to explore what they do, why they're useful, and some water flosser reviews by dentists so you know which one to get.
You've probably heard of a Waterpik or water flosser, but what do they do exactly?
A Waterpik (which is a brand name), or a water flosser is a handheld device that uses a small motor to send pressurized water out of a tip in pulses. You place the tip near the gum line in your mouth and the water pressure removes plaque buildup along the gum line and in between your teeth. The pulsating water does a better job of cleaning than a steady stream of water. You can adjust the pressure setting to your liking, from gentle to maximum cleanse. In short, it's flossing with water.
Clinical studies of the Waterpik have found that the water flosser is 51% more effective for reducing gingivitis, twice as effective at reducing gingival bleeding, and 29% more effective at removing plaque than regular flossing. The Waterpik speeds up the process of flossing and can give you healthier teeth and gums when being used for just a minute per day. This is very appealing to people who just hate the process of flossing and avoid it.
Water flossers can reach the areas of your mouth that your toothbrush and regular floss simply can't which means you can remove even more debris from your teeth than you could with regular floss. A water flosser is easy to use, especially for those with braces or other types of dental work like permanent or temporary bridges.
Waterpiks aren't for everyone though. A water flosser of any kind can be expensive and it will need space for storage. It requires access to electricity and water, making it difficult to use outside of the home. For that reason, many people who use water flossers or Waterpiks use regular floss as well for times when it's just too impractical to bring their water flosser along with them. There are some battery-operated models on the market but they are still quite expensive.
If you're still interested in using a Waterpik, you need to determine what kind of Waterpik is best for you. Water flossers that have earned the ADA Seal of Acceptance have been tested to be safe and effective at removing plaque so be sure to look for that seal when shopping for your Waterpik. You'll find many water flosser reviews online but water flosser reviews by dentists are less common. Here are a few of our favorite water flossers.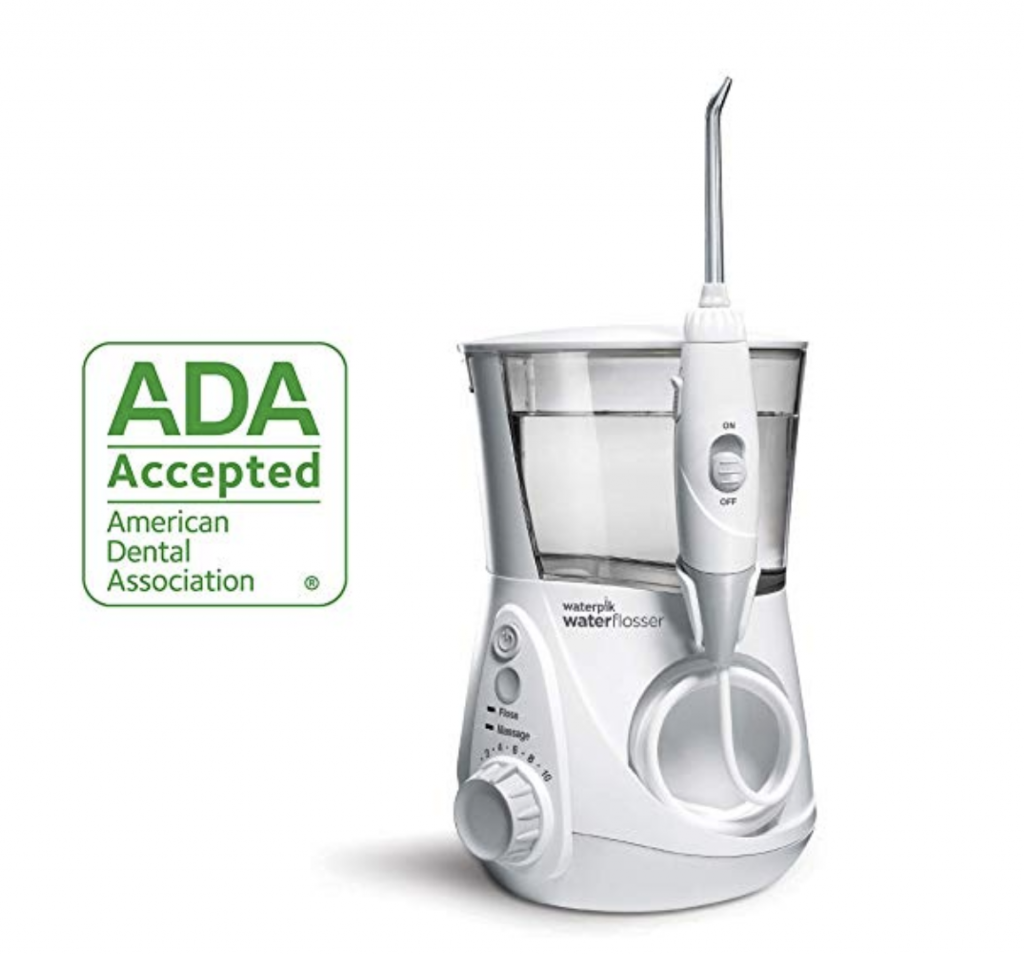 This Waterpik professional water flosser has a handy a Water On/Off switch on the handle, easy pressure control, and convenient LED mode display. This model has a 1-minute timer and a 30-second pacer so you know exactly how long you've been using it. It has 10 pressure settings, 7 tips included, and a water reservoir that holds enough water for 90 seconds of use.
We aren't alone in liking this particular water flosser. The Waterpik Aquarius Professional Water Flosser has nearly 12,000 reviews on Amazon and the vast majority of them are positive. This Waterpik currently sells for $79.97 on Amazon and it has a 3-year warranty.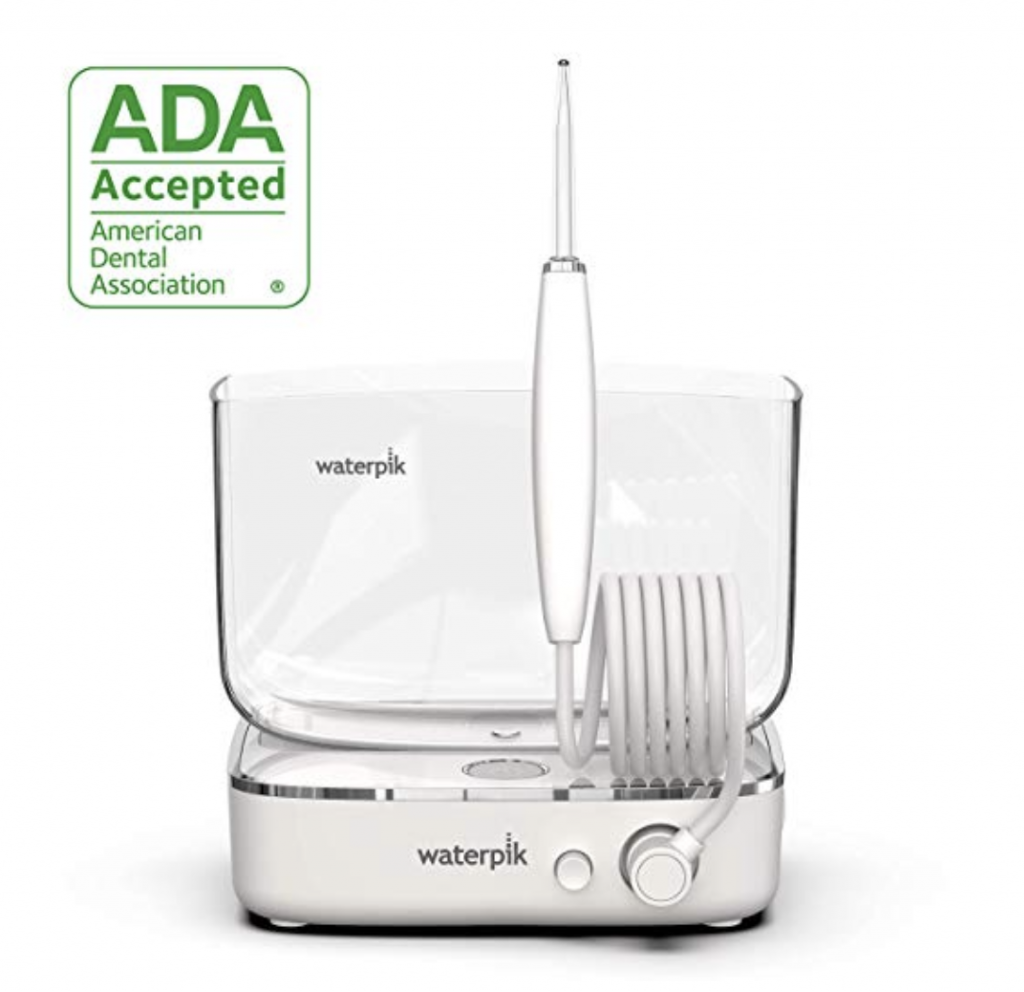 Storage space is a big issue with water flossers of all kinds and the Waterpik Sidekick Water Flosser aims to solve that. It is compact enough to take with you when you travel and it is global voltage compatible. Even though this Waterpik is very compact, the water reservoir still holds enough water for 60 seconds of use. Everything collapses and can be stored easily in a convenient carrying case.
A common complaint about this model is that the water reservoir does not have a cover making it prone to messes and something landing in your water. This model is not as powerful as a full-size unit but it's perfect for limited space and travel. This model currently sells for $119.99 on Amazon and has a 3-year warranty.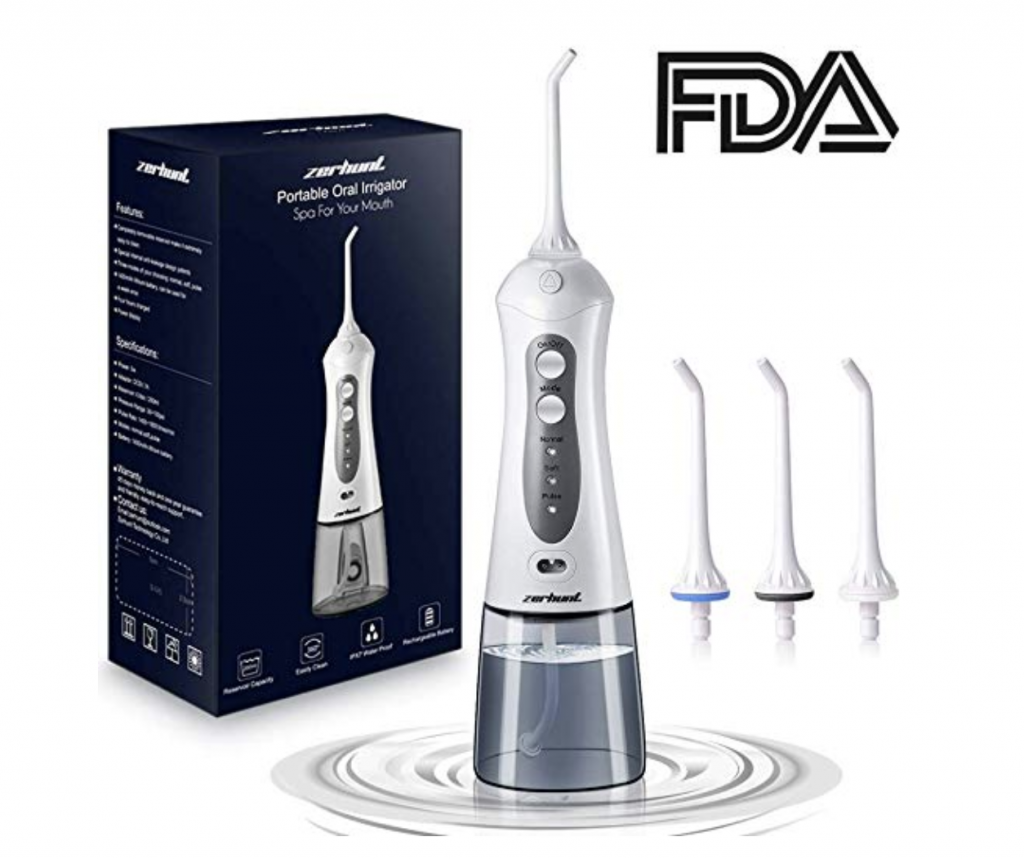 If you have a family and you want to share a water flosser, this model's color-coded tips will come in very handy. This water flosser is not as bulky as the standard Waterpik models and it is also cordless and portable. With a battery life of up to 14 days of use, this water flosser has 3 flossing modes & 3 color-coded jet tips.
The Zerhunt Professional Cordless Dental Water Flosser is smaller and lighter than Waterpiks are so if you're looking for something small and versatile, this may be a good choice. You can even charge it with your laptop!
This water flosser gets great reviews and is significantly less expensive than Waterpik models. It is currently selling on Amazon for just $37.99 making it a much more affordable option. If cost has prevented you from getting a water flosser, this may be the perfect choice for you.
Are you considering buying a water flosser? Which one do you like best?