When you're looking for a new family dentist, it can be hard to know where to start. Perhaps friends or family have a dentist that they recommend, but what should you be looking for when you start to consider those dentists? We'll tell you. There are 3 things you should look out for when searching for a family dentist in New Jersey.
1. Reputable and Well-reviewed
There are countless dentists in any local area, but only the very best have a great reputation and sterling patient reviews. Think about it for a moment, when was the last time you made a major purchase without readings the reviews first? Choosing a dentist should be no different. If you read reviews before buying a book, you should absolutely read reviews before choosing a dentist so you can feel confident that they're liked by other patients for the quality of their service and professionalism, for example.
At The Silverstrom Group (NJ), our patients give us excellent reviews–not just because we're good at dentistry, but because we make the experience more enjoyable and less nervewracking. Here's a review from one of our patients who describes himself as an anxious patient:
"I've always had terrific experiences with Dr. Gary. He's calm, and reassuring, to this anxious patient. I've had painful experiences in the past with dentistry. Nothing ever with him. Each procedure is pain-free and surprisingly quick. It's clear that this practice has the most modern equipment, and that all of the staff is up to date on the most current procedures. I'd recommend them without the slightest qualification…and have to family and friends."
In addition to sterling patients reviews, we've been fortunate enough to be nominated for and have won many awards including the Best Kids Dentist Award by NJ Family Magazine and the Best Dentist Award by Suburban Essex Magazine, which we've won for 6 consecutive years.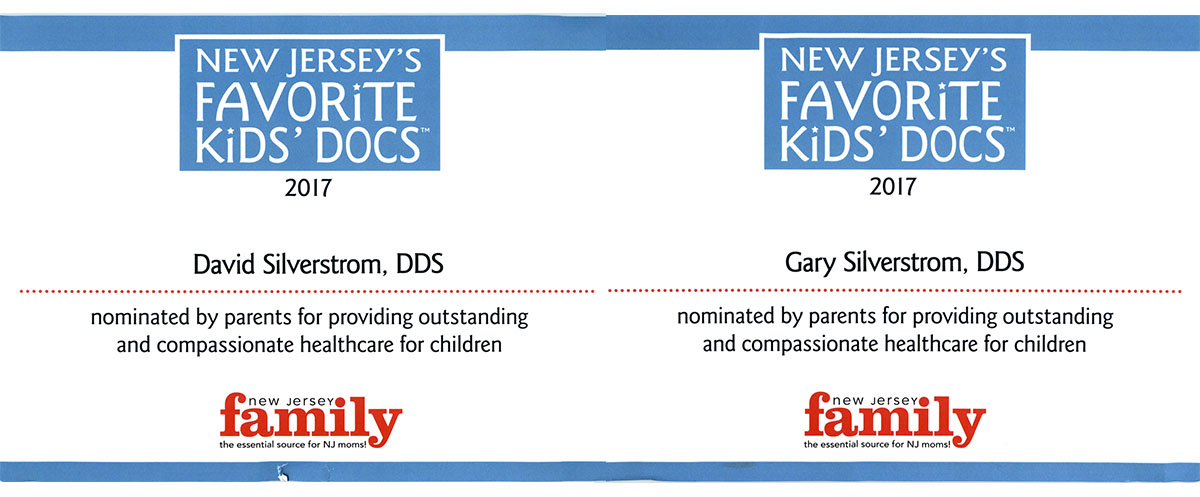 2. Family and Kid-friendly Atmosphere
We know that parents are busy and selecting the right dental practice to care for your family's oral health can be a difficult and time-consuming process. At The Silverstrom Group, we want to make the decision easy for you. That's why we offer convenient hours that enable you to visit us until 8 PM on Tuesdays and Thursdays, and 8 AM to 1 PM on Saturdays. Scheduling the whole family is easy and our high-tech, in-house lab allows us to create restorations in one visit. You've got enough running around to do with your kids as is!
It's a priority for us to make children as comfortable as possible at The Silverstrom Group. We know that most children do not think going to the dentist is fun, but our job is to prove them wrong…and we do so every day! NJ Family Magazine named us Best Kid's Dentist. One of our dental hygienists, Debbie Goldberg, shared how she makes going to the dentist a positive experience for kids:
"We want kids to enjoy this experience with us. When we bring a child into the dental suite, we give them a "ride" in the dental chair. Then we talk about brushing teeth and sugar bugs (plaque)—I even have a set of teeth with sugar bugs inside the mouth to show kids that they can make holes in teeth. They have the option to watch their favorite cartoon on the TV while I count, brush, and polish their teeth. We finish up by reviewing home care and eating healthy food and snacks."
But of course, it isn't just about the kids at The Silverstrom Group. We want to make you feel relaxed and taken care of as well! Upon entering our dental spa, you will hear the peaceful sounds of a waterfall and will be greeted by one of our friendly receptionists. From check-in to check out, you will receive exceptional, personable service in a contemporary, yet comfortable environment.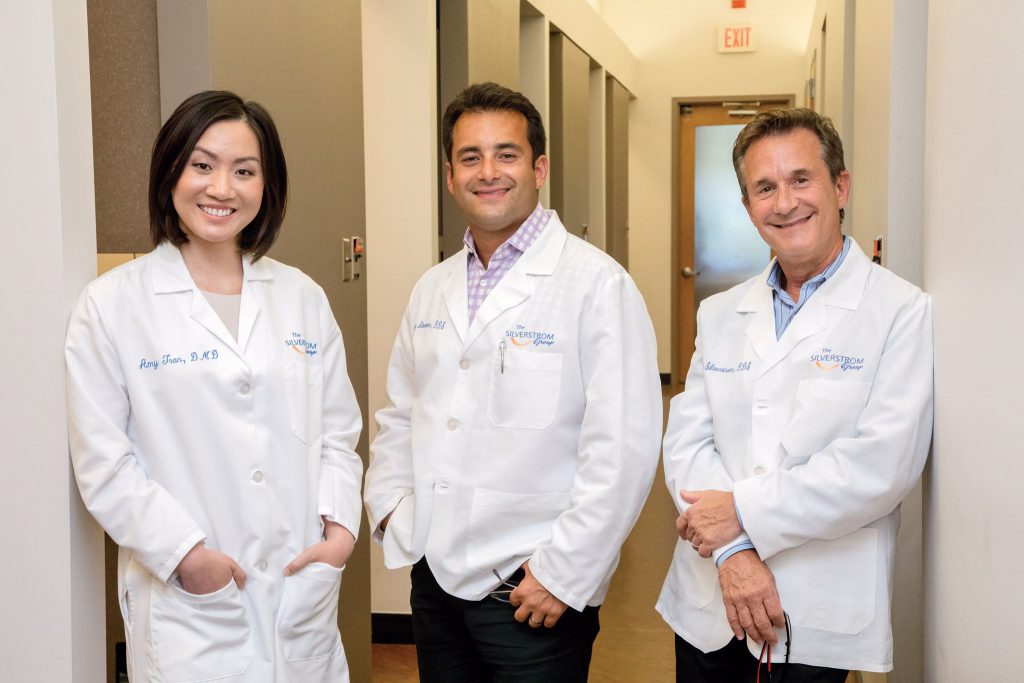 3. Convenient and Nearby
Our dental practice is conveniently located in Livingston, NJ. We serve patients from Northern and Central New Jersey, including Millburn, Short Hills, West Orange, Summit, Maplewood, South Orange, Florham Park and all surrounding towns. We also provide dental care services to patients from NYC.
We know you're busy and that's why we offer one-visit dentistry and appointments on Saturdays, evenings, and early mornings for your dental care needs. We also try to get you in and out quickly and will always let you know how long a session will take.
If you're looking for a good family dentist in NJ, look no further. Get Started.